NEW

Veeam Backup & Replication 9.5

Meet SLAs for RTPO™ < 15 minutes for ALL applications and data
Part of Veeam Availability Suite 9.5
DOWNLOAD FREE TRIAL
Backup, replication, disaster recovery and beyond for VMware and Hyper-V
Veeam® Backup & Replication™ combines award-winning backup, recovery and replication into a single solution for larger VMware vSphere and Microsoft Hyper-V virtual environments. The #1 VM Backup™ supports your entire virtual infrastructure with industry-leading features, delivering recovery time objectives (RTOs) and recovery point objectives (RPOs), or (RTPO™) of < 15 minutes for ALL applications and data.
What's NEW in 9.5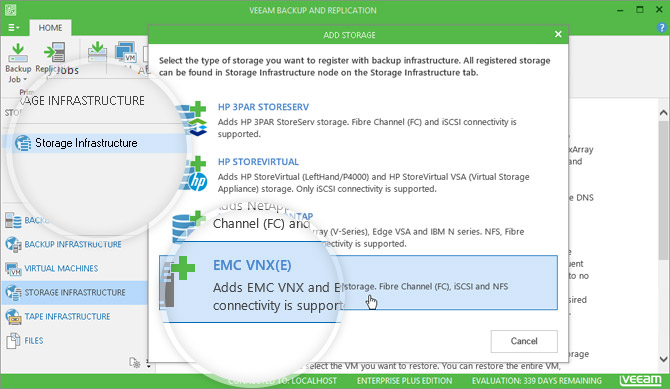 Enterprise scalability and other enhancements
The exponential growth of data and provisioned IT services is forcing businesses and enterprises of all sizes to rethink their Availability strategy. Through a host of new enterprise enhancements, NEW Veeam Availability Suite™ 9.5 is capable of scaling efficiently and effectively, regardless of the size of your environment and number of VMs, making it the most scalable Veeam release ever.
Backup acceleration technologies
Double the I/O performance and shorten backup windows by as much as five times – all while reducing load on primary storage, backup storage and vCenter Servers to ensure the Availability of the ever-growing number and size of VMs
Full VM restore acceleration technologies
Greatly improve VM restore performance with custom tailored-logic for raw disk, deduplicating storage and tape, driving down recovery time objective to keep your business Always-On™
Processing engine enhancements
Scale for the largest environments and achieve efficient processing of jobs containing thousands of VMs or millions of files through improved user interface responsiveness, reduced configuration database load and proxy affinity rules.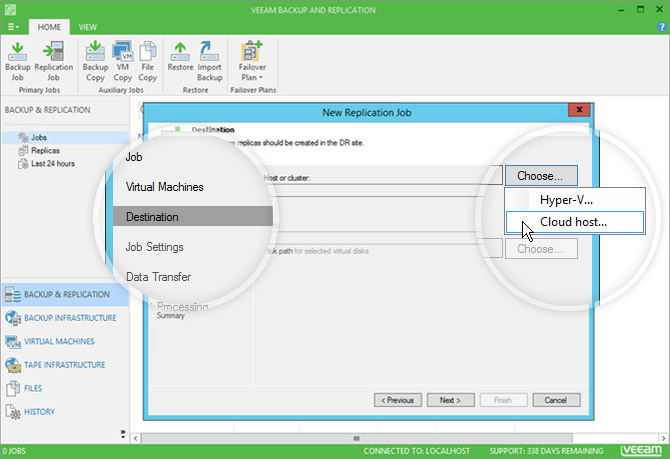 Veeam FULLY integrates with Microsoft 2016 data center technologies
Enterprises rely on the most innovative software solutions to meet service-level objectives that demand recovery of ALL applications and data within seconds and minutes. NEW Veeam Availability Suite 9.5 helps enterprises modernize their private cloud platform and enterprise applications through FULL integration with Microsoft 2016 data center technologies.
Windows Server 2016
Install Veeam Backup & Replication™ components and protect guest VMs running on Windows Server 2016 with application-aware processing and guest file system indexing without a direct network connection to the processed VM, by leveraging PowerShell Direct.
Microsoft Hyper-V 2016
Reduce complexity and data center footprints with support for Resilient Change Tracking (RCT) for backups, replicas and restores, Storage Spaces Direct and Nano Server.
2016 Microsoft enterprise applications
Get application-aware processing for 2016 versions of Microsoft Active Directory, Exchange, SharePoint, and SQL Server and ensure fast recovery times with application item-level recoveries through Veeam Explorers™
Optimize resource allocation to drive scalability and minimize cost
Today's modern data center is no longer constrained, or limited by, the four walls encapsulating the data center. With Direct Restore to Microsoft Azure, now included in NEW Veeam Availability Suite 9.5, you can seamlessly restore or migrate ANYTHING from on-premises to Azure, optimizing resource allocation to deliver improved scalability and increased IT efficiency while minimizing operating costs and limiting capital expenditures.
Restore workloads to Azure
Get fast, efficient restore of Windows- or Linux-based VMs, physical servers or endpoints to Azure.
Execute planned workload migrations
Migrate your remaining legacy physical servers or execute planned workload migrations of VMs.
Create an Azure-based test environment
Test backup reliability, as well as patches and critical updates before rolling them out into production.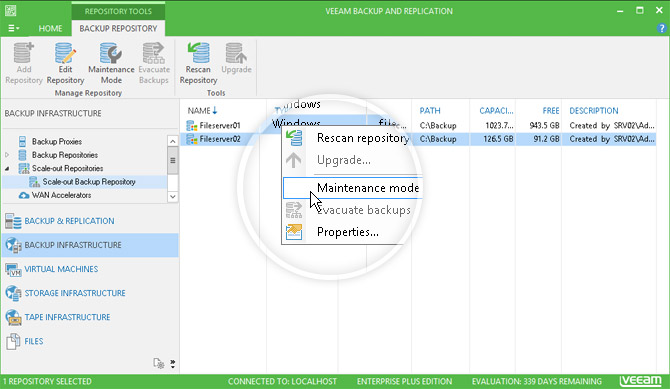 Veeam expands storage snapshot integration to Nimble Storage
The cost and consequences of downtime and lost data pose a significant challenge to meeting modern service level agreements (SLAs) for the Availability of applications and data. Veeam® delivers Availability for the Always-On Enterprise™ through integrations with enterprise storage offerings from EMC, HPE and NetApp, and now extends this integration to Nimble Storage in Veeam Availability Suite™ 9.5.
Backup from Storage Snapshots
Lower the additional impact from backup activities on your production storage by retrieving virtual machine (VM) data from Nimble Storage snapshots on primary storage and replicated copies on secondary storage.
Veeam Explorer™ for Storage Snapshots
Recover individual items or entire VMs quickly and efficiently from Nimble snapshots and replicated copies.
On-Demand Sandbox™ for Storage Snapshots
Use storage snapshots on primary and secondary storage systems to create complete isolated copies of your production environment in just a few clicks, for fast and easy development, testing and troubleshooting.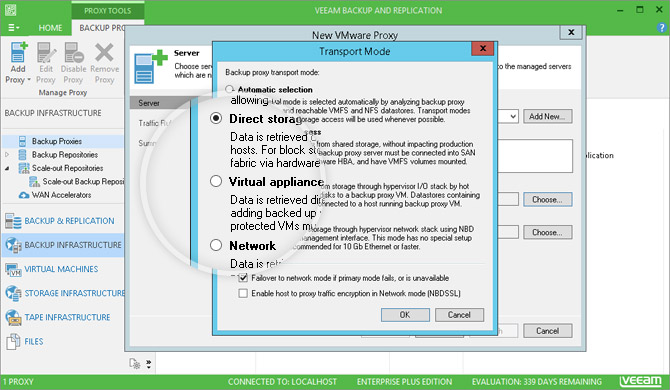 NEW Advanced ReFS Integration
Improve the Availability of IT operations with fast cloning and spaceless full backup technologies, offering greater performance and capacity efficiencies for large-scale datasets while ensuring backup data resiliency and the protection of business critical application backup files from silent data corruption.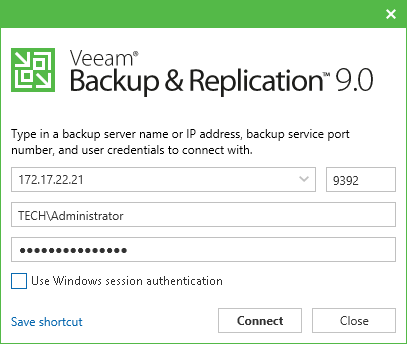 ENHANCED VMware vCloud Director Support for Service Providers
Maintaining IT efficiency and agility requires a new approach to keeping Infrastructure as a Service (IaaS) models Always-On™. Simplify management, increase efficiency and improve confidentiality by empowering tenants with self-service backup and restore capabilities.