4,200 business and IT leaders were surveyed on their IT and data protection strategies, including their plans for 2023 and beyond.
79%

of organizations have a protection gap

85%

of organizations had at least one ransomware attack last year

80%

of organizations will use BaaS/DRaaS for at least some of their servers
Learn how business and IT leaders addressed these issues from shared insights.
Cloud powered

74% of organizations will use cloud‑powered data protection services by 2025

Modernizing backups

57% of organizations expect to change their primary backup solution in 2023

Enterprise backup workloads

15% of IT leaders consider protection of IaaS/SaaS workloads as the most important aspect of enterprise backup

Backup solutions

32% of organizations say improving reliability and success of backups will drive changing their enterprise backup solution in 2023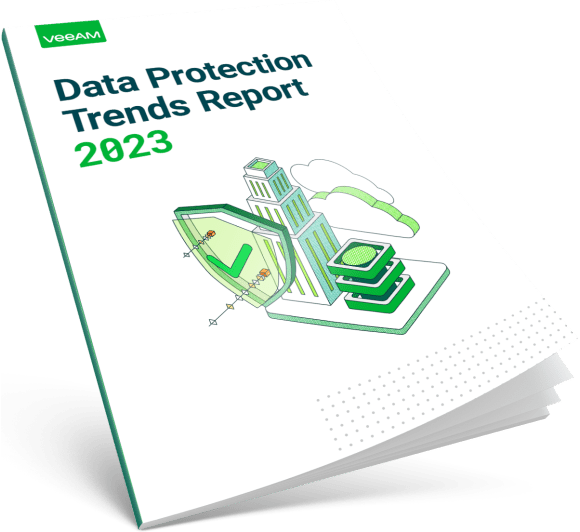 Read the new 2023 Data Protection Trends report to find out more.