Thank you for your interest!
Organizations have a broad range of choices when
it comes to enterprise data protection

This can include anything from traditional on‑premises infrastructures to hybrid cloud platforms, including the public cloud, on‑premises environments, and SaaS. True hybrid IT, which can leverage on‑premises and cloud resources simultaneously, is the desired setup for any organization since it provides maximum flexibility.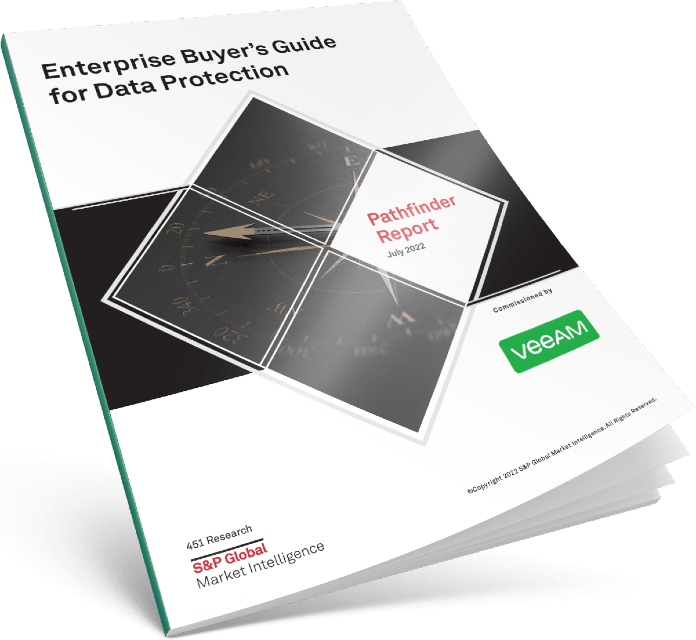 Are you and your team considering all the facets of a new data management strategy?
This 451 Research Pathfinder Report provides direction into what capabilities you should look for in a hybrid IT solution and outlines the questions that IT decision makers should ask themselves and their team when they evaluate company's specific data needs. These topics include:
Comprehensive data protection
Reliable ransomware recovery
Enterprise‑class scalability, performance and ease‑of‑use
Download the 451 Enterprise Buyer's Guide to prepare you and your team for the next level of data protection.